Laminate vs Vinyl Flooring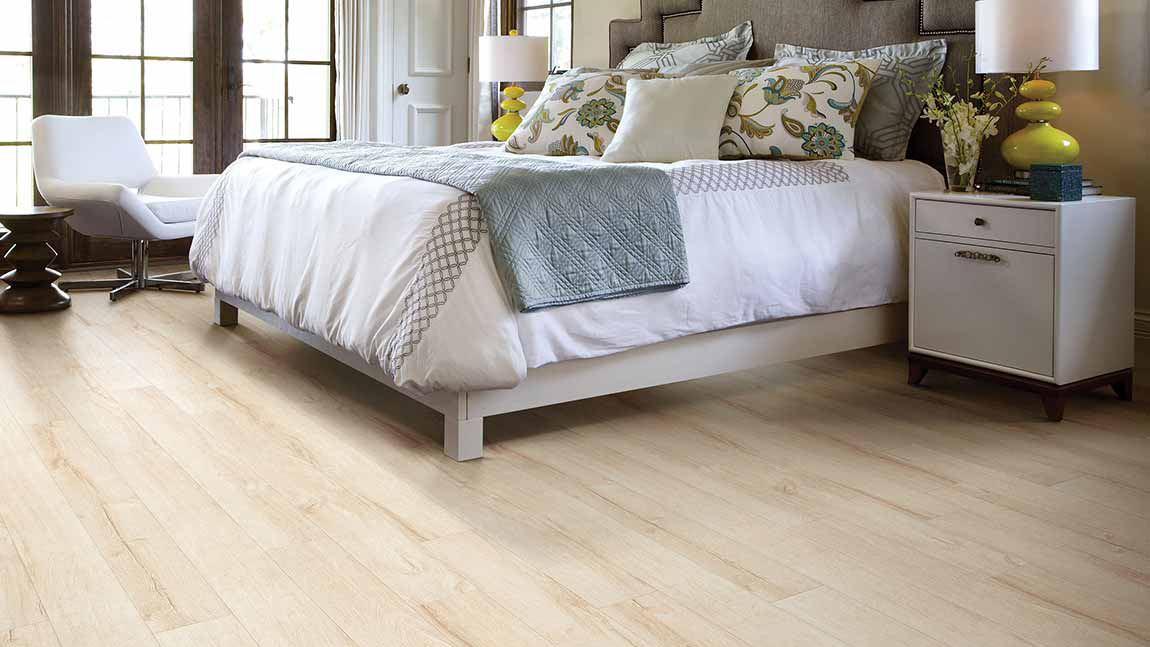 Though wallet-friendly laminate flooring and vinyl flooring have many similarities, there are key differences, as well as pros and cons to both flooring options. When deciding which option is best as you shop for new floors, consider the following criteria as you make your decision:
Price
Style
Comfort
Durability Needs
Laminate or Vinyl: What floor is more expensive?
Both laminate and vinyl flooring are great options for those seeking beautiful new floors on a budget; however, laminate floors tend to be more affordable than vinyl floors, and are especially less expensive than luxury vinyl options.
Style
Both laminate and vinyl flooring have come a long way when it comes to style! Vinyl used to get a bad rap, but these days there are many beautiful luxury vinyl flooring options on the market, and many brands of luxury vinyl floors are designed to mimic both the look and feel of real hardwood, stone, and tile. Laminate flooring is known for its embossing quality, and is offered in a wide range of styles. Laminate floors usually have beautiful patterns, too, making them great in kitchens or entryways. And, similarly to vinyl, many laminate flooring options are now able to convincingly mimic hardwood or stone floors.
Comfort
If how your flooring feels on your bare feet is a top concern, you may be drawn more toward laminate. Laminate flooring has a softer feel than vinyl, so it cushions the foot more when it's walked on. Vinyl floors are made out of PVCs, or plastic, whereas laminate floors are made out of resin and fiberboard.
Durability
Both vinyl and laminate have long-lasting, durable properties. Vinyl flooring is waterproof, as it's made from plastic. This makes vinyl an ideal choice for any room in your house that may be prone to stains or the occasional leak, like kitchens or bathrooms. However, many laminate flooring options are now waterproof with advancements in technology. Still, the greater durability and waterproof qualities of vinyl and luxury vinyl flooring are part of why they can be pricier than many laminate options. Overall, both are great options for busy families with high foot-traffic.
Laminate vs. Vinyl
So, which is better—laminate or vinyl? The truth is, both are nice options. If you and your family are on a tighter budget, laminate flooring is hard to beat! Vinyl flooring, especially luxury vinyl or luxury vinyl plank (LVP) is a bit pricier, but a better long-term investment, usually. Both are great options for busy families who need durable, stylish, easy-to-clean floors.