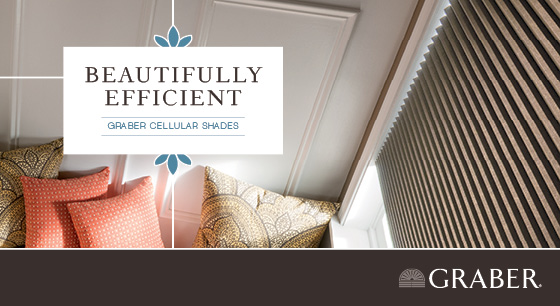 "Every home a gallery, every window a canvas"
Graber Window Treatments are a step above the rest. Not only do they offer several product lines to please your design asthetic, as well as your wallet, they can even save you money on home energy.
Child Safety: https://www.youtube.com/watch?v=xkC2PwU2mqY
Graber wooden blinds are a Green Product. Not only does Graber use a renewable resource for the blinds themselves, the entire manufacturing process is done efficiently, with no part of the tree going to waste. Not even their sawdust. Check out this video for more details. You can also see the quality control goes above and beyond.